If you enjoy taking selfies and shooting fun videos with your friends, grab the Photo Creator
Instant Camera today! Perhaps you want to make a scrapbook of your favourite photos,
maybe you want to create some influencer content with your friends… this Instant Camera
from Canal Toys has lots of super cool features to help you capture fun, top quality photos
and videos. We are going to unpack these features now and help you to get the most from
your Photo Creator Instant Camera…
Instant print selfies in seconds…
Get a group selfie and capture spontaneous memories using the shutter timer and selfie
lens. It's the ideal way to remember sleepovers, parties and days out together. Once you
are happy, you can either capture the photo and save it to edit later or instantly print it! The
thermal print technology means your photos will be instantly dry, so you can decorate and
share with your favourite people whenever you want! Why not get your friends involved
and let them customise some of the prints using the markers and stickers?! See who can
create the most colourful and unique designs!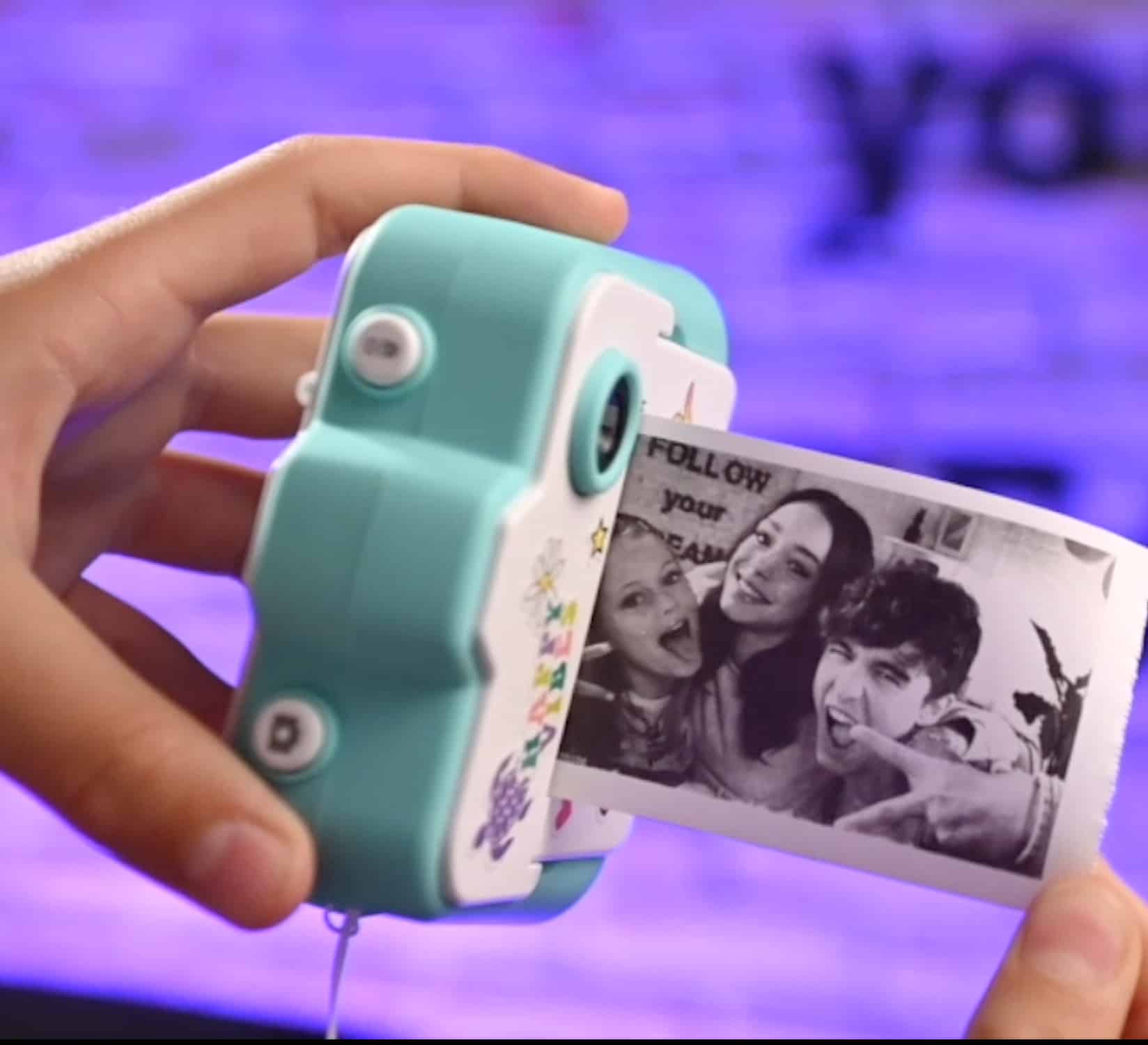 Filter Fun
When you press the up/down arrows on the left, you can scroll through 20+ different frame
and filter options. From BFF frames to animal disguise filters to 'Wanted' poster frames,
each option adds a fun twist to your photos and videos! Save them in colour to your camera
or print out and colour them in however you want!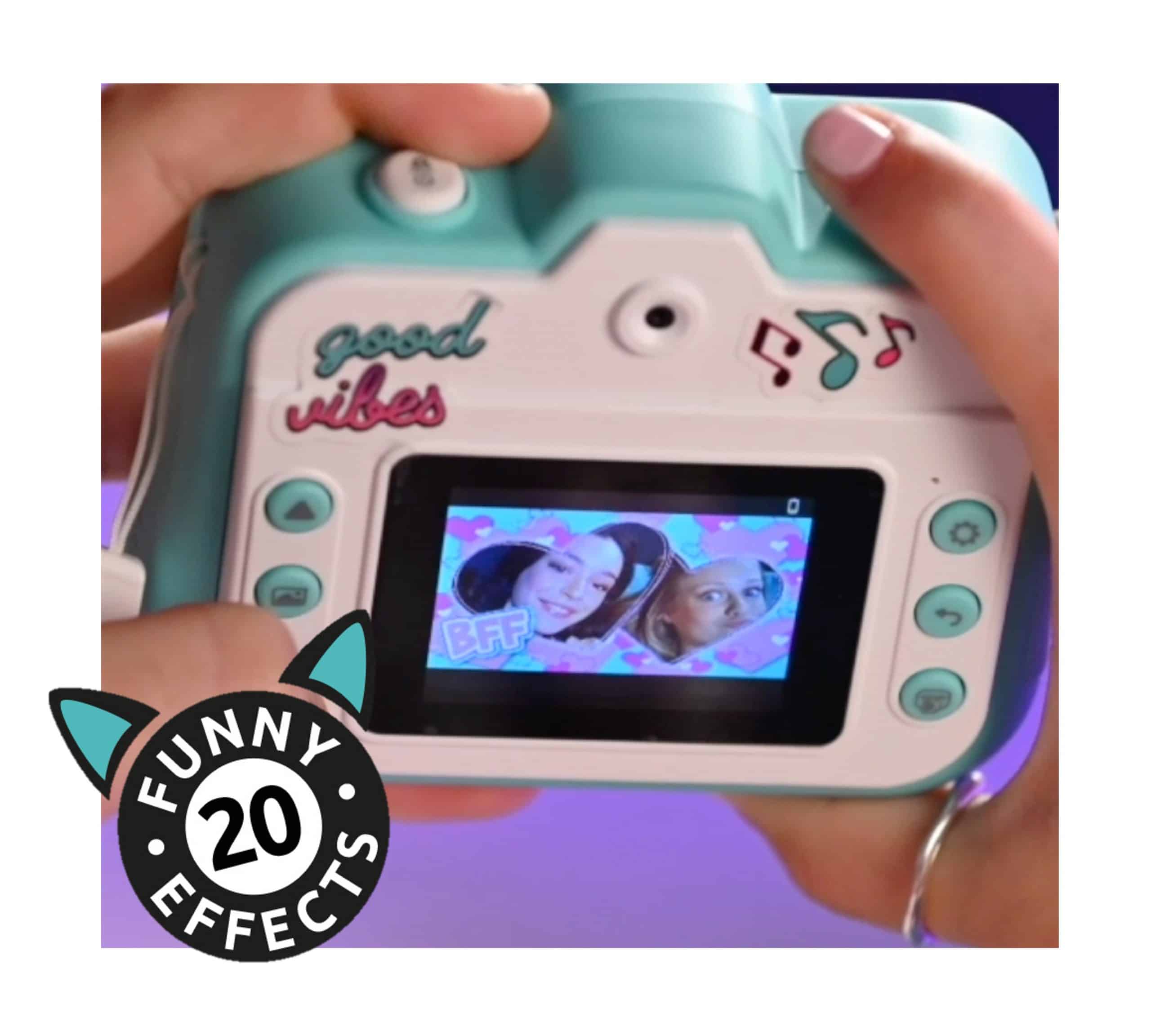 Perfect Personalisation
As mentioned above, an extra fun feature with this kit is that you can customise your snaps
with the coloured markers and stickers provided. Simply print something instantly or scroll
through your album to print out your fave photos, then get creative and add colour and
stickers in your own style! This is an even cooler feature when you are making a scrapbook
because you can create themes and add other decorations or momentos like cinema tickets
or dried flowers or glitter drops!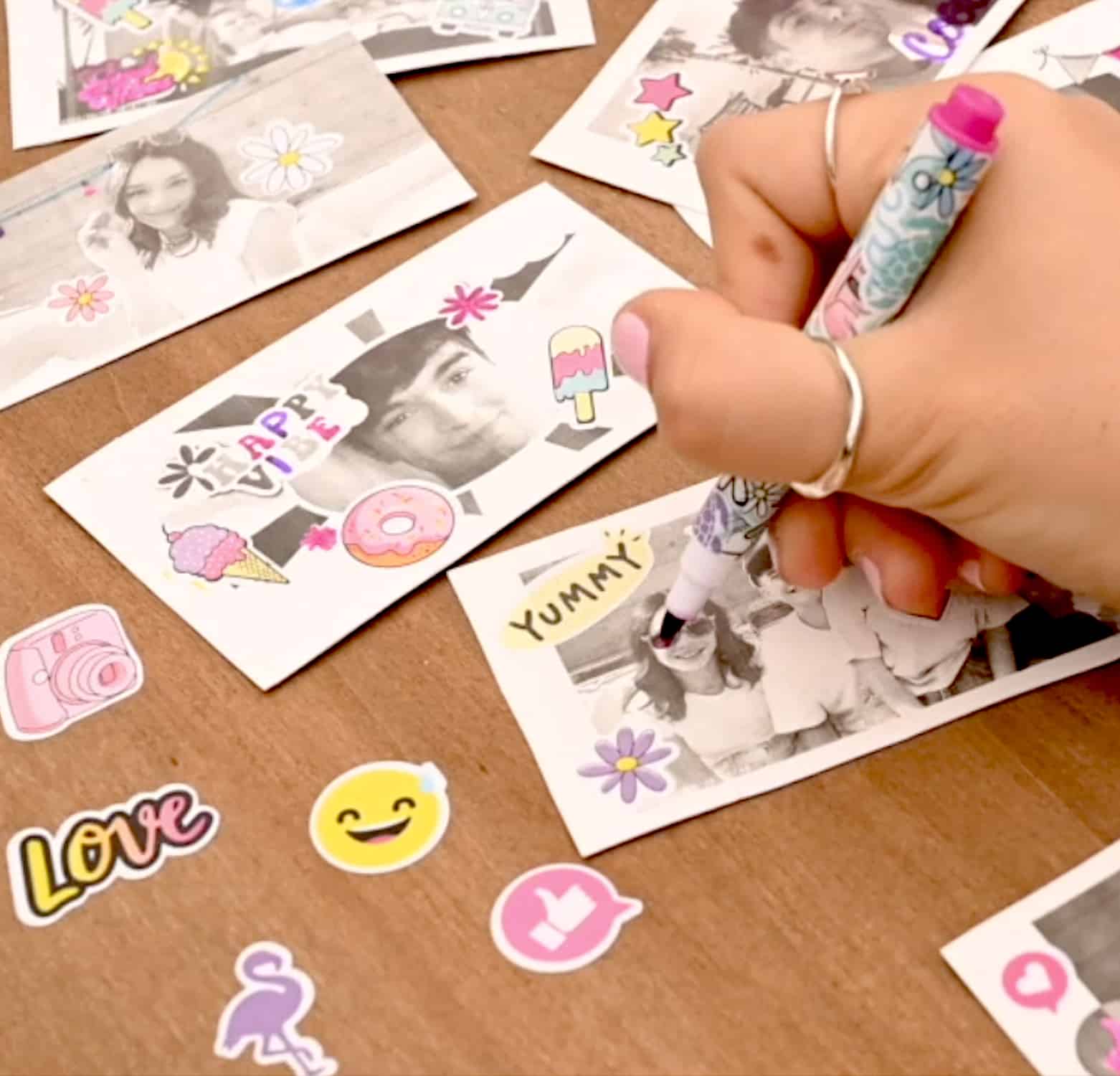 Each jam-packed box includes a 4GB micro-SD card to save photos and videos as you go. It
also includes 4 thermal paper rolls and each roll allows you to take about 70 photos, so you
can print over 250 photos with each kit! (Plus, look out for the refill kit that includes 10
paper rolls and more stickers). There is also a fun sticker sheet, 4 coloured markers, USB
charger/download cable, a wrist strap & handy instruction guide. Everything you need for instant printing, saving creative content and personalising prints is included in the box!