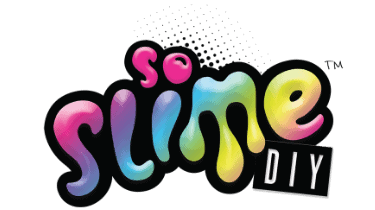 Make slime at home with no glue and no mess! Just add water to create stretchy, squishy, colorful slime!
SoSlime DIY has kits for everyone to make slime with their own style! Explore the brand to find your perfect kit!
Reveal your fortune with
Magical Slime Shakers!
Make your own slime and reveal your fortune with these Magical Slime shakers! Its so easy and fun, simply mix the powder and decorations with water to see your potion magically change color! Each surprise color reveals a different fortune. What color will you reveal?! Check the included fortune guide to see what it means! Store your slime for later in the collectible potion bottle themed containers. 

Includes slime powder, decorations, fortune guide, and collectibe slime container. Just add water!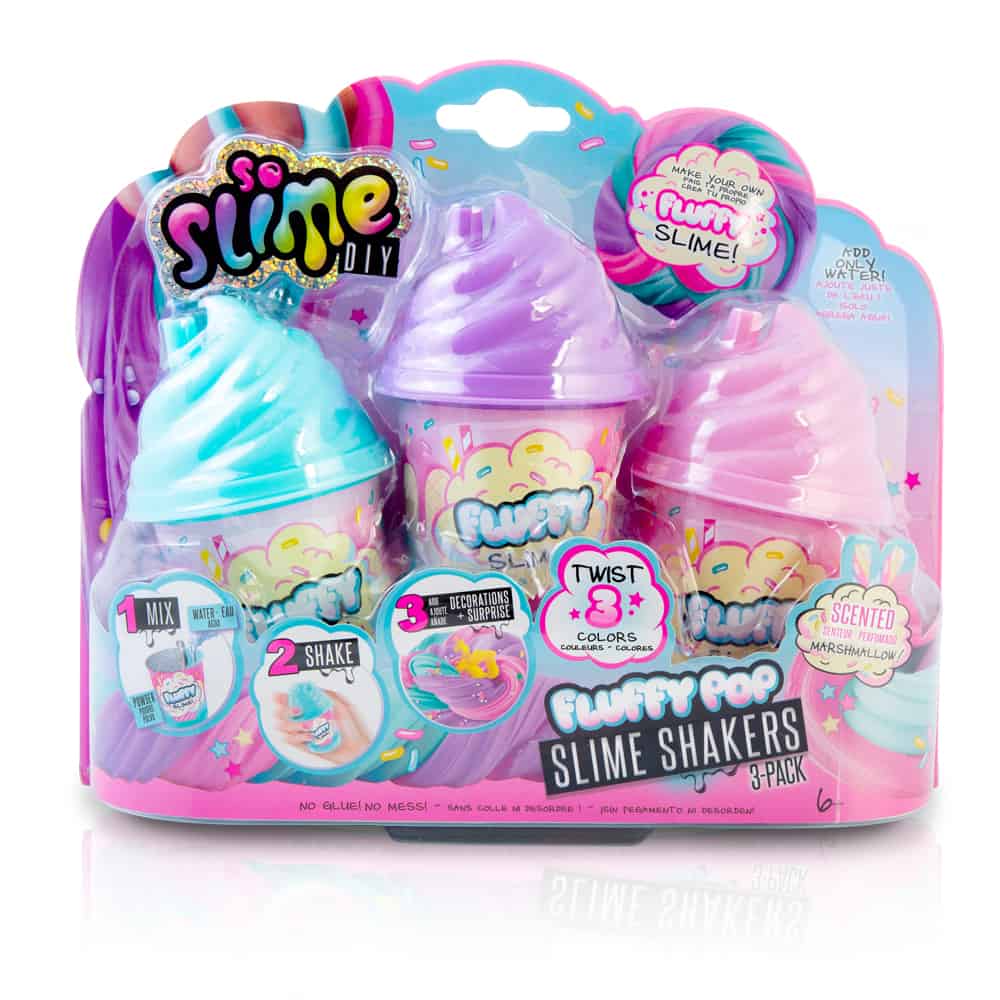 So Slime DIY Fluffy Slime Shaker 3 pack
Create 3 fluffy slimes in 3 simple steps… Mix, shake & decorate! No glue needed, just add water! Pack includes 3 pastel colors. Twist them together for amazing effects! 3 mystery characters also included!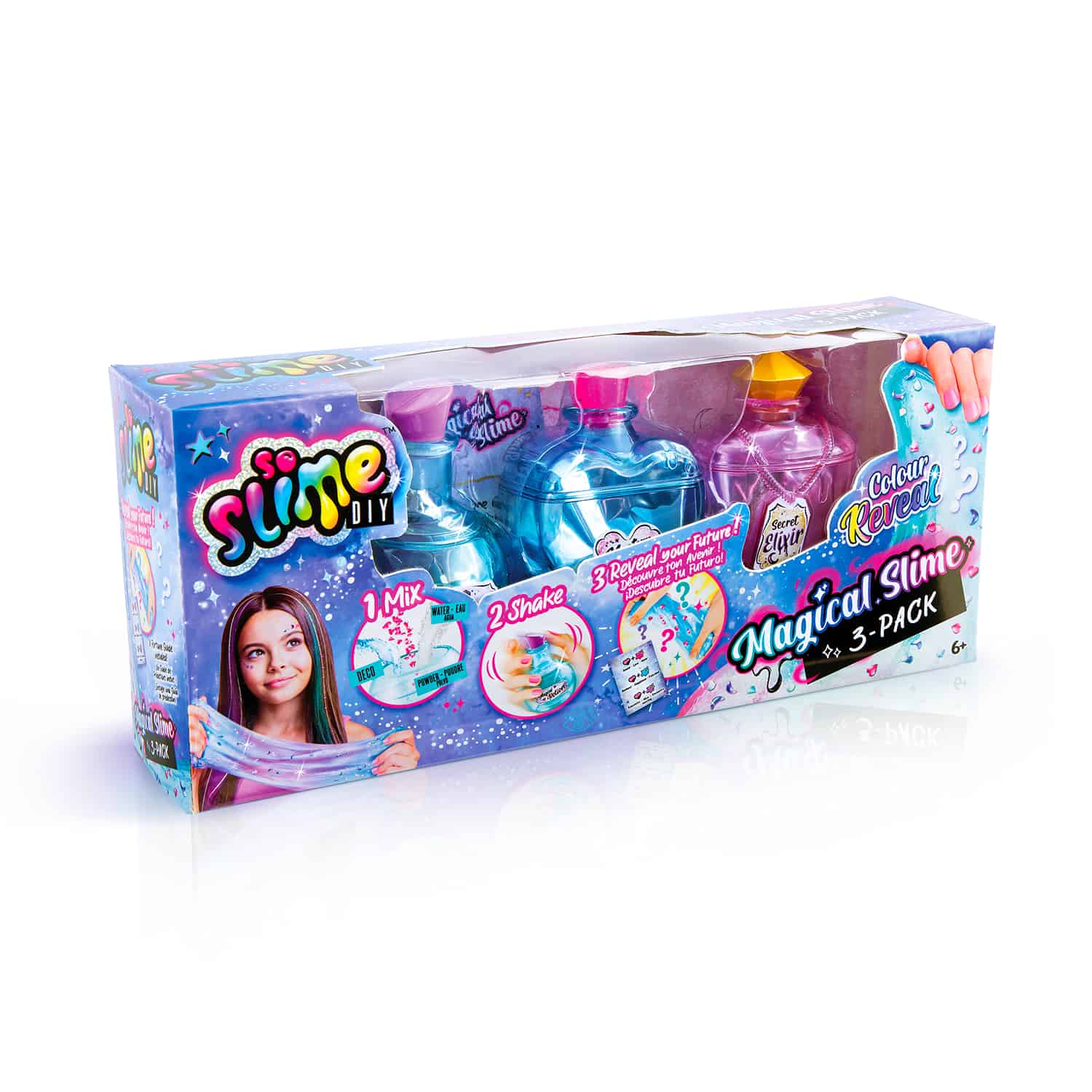 So Slime DIY Magical Slime 3 Pack
See what your future holds with 3 magical color-reveal slimes! No glue and no mess – just add water! Includes potion bottles, decorations & a fortune guide!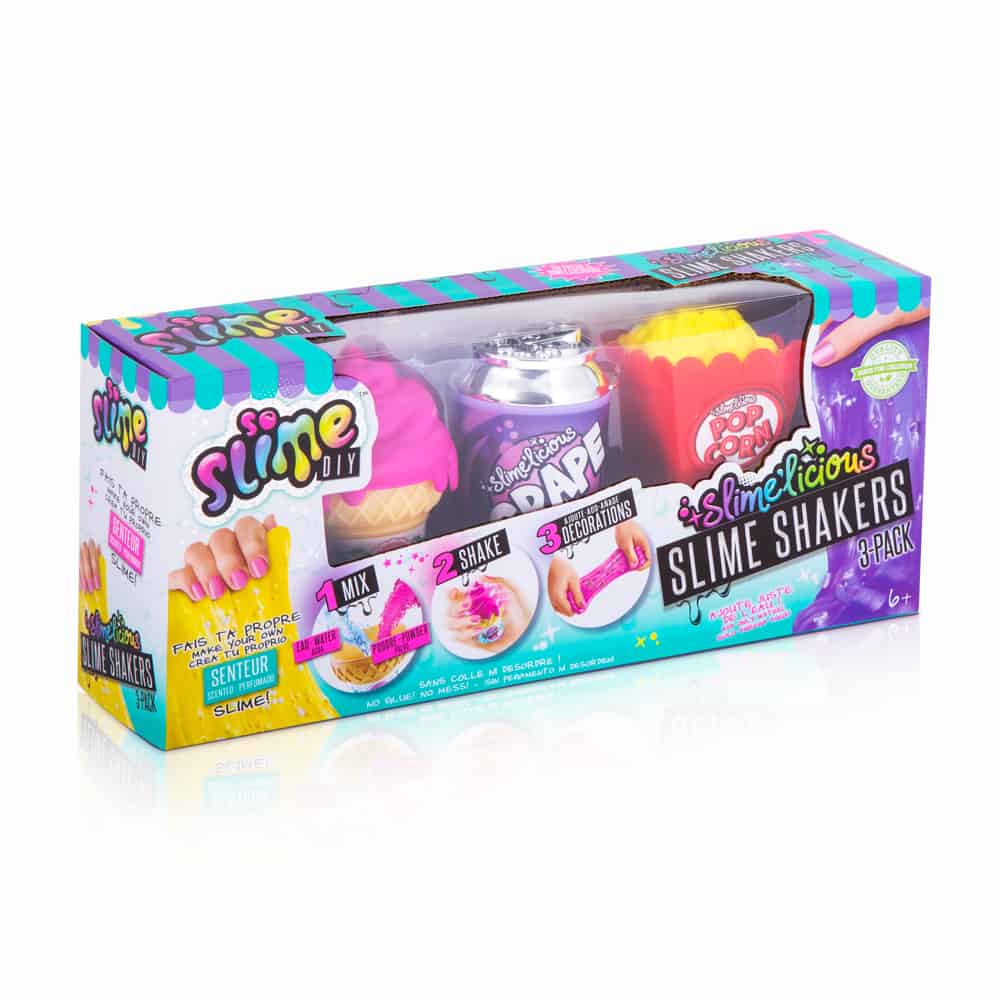 So Slime DIY Slime'licious 3 Pack
Make your own food-themed slimes that smell amazing! No glue and no mess – just add water! Store your slime in the collectible containers. Strawberry icecream, grape soda, and popcorn – which is your favorite?!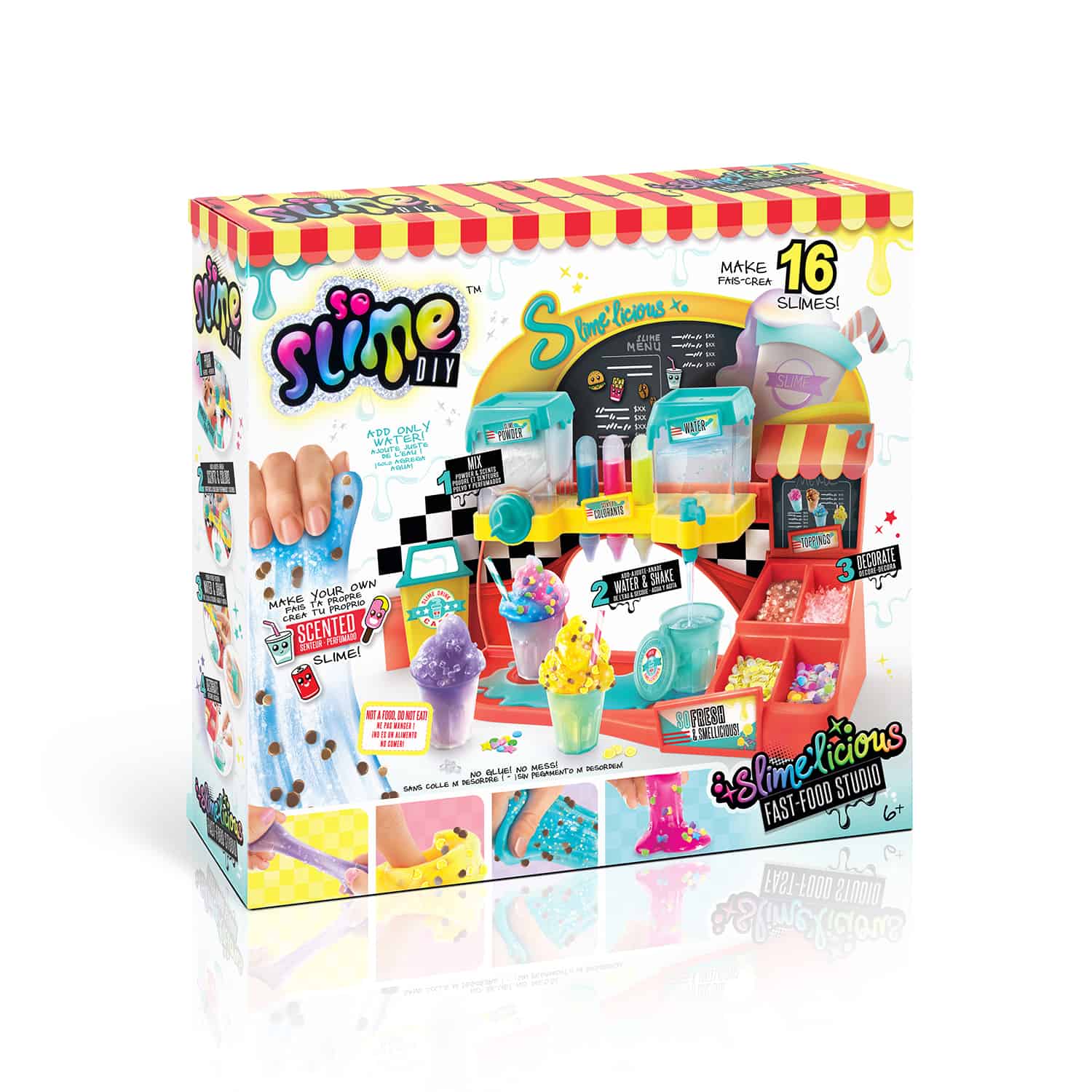 So Slime DIY Slime'licious Fast Food Station
Serve up-to 16 mini parfait style slimes with the Fast Food Slime Station! Follow the recipes or make up your own to create colorful slimes with different mix'in decorations. So satisfying!