So Bomb DIY Aroma Bath Bomb 3 Pack
So Bomb DIY Aroma Bath Bomb 3 Pack
Create 3 scented bath bombs and discover different aroma experiences with this fun DIY bath bomb kit!
Just mix the powders and fragrance, add crystal salts into one of the moulds provided and create your bath bomb! Enjoy a sensational bathtime with your creations in under 1 hour!
Mix colours in different styles and mix the salts and fragrances to create the mood you want!
Keep and enjoy your creations or gift them to someone special!
Features
DIY BATH BOMBS: Create your own colourful aroma bath bombs! Fun and easy to make, just add water!
THE PERFECT GIFT: Each pack comes with an amazing smelling aroma to create the best bath bombs that you & your friends will love!
FUN & EASY TO MAKE: Follow the step-by-step guide & create 3 bath bombs! Quick drying, ready to use in less than 2 hours!
Contents
3 Bags of sodium bicarbonate
3 Bags of citric acid
3 Bags of crystal salts
1 Aroma scent
3 Moulds
1 Aroma guide
1 Instruction sheet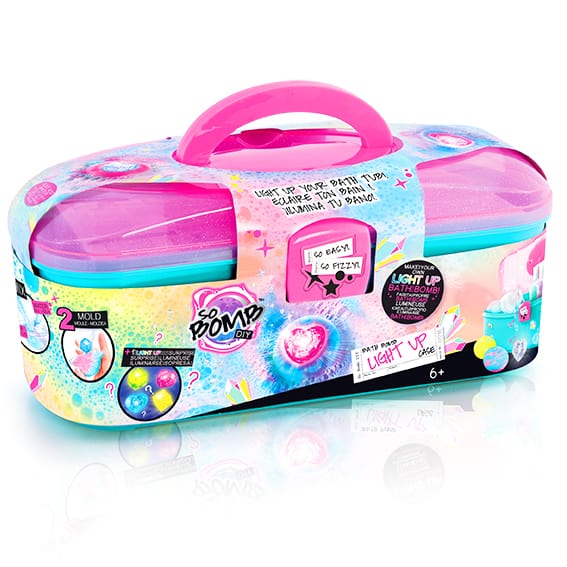 The So Bomb DIY Light Up Bath Bomb Case makes creating amazing bath bombs so easy! It comes with three cosmic colours available and a special LED light. Once your bath bomb dissolves watch the surprise light up and change colour.... read more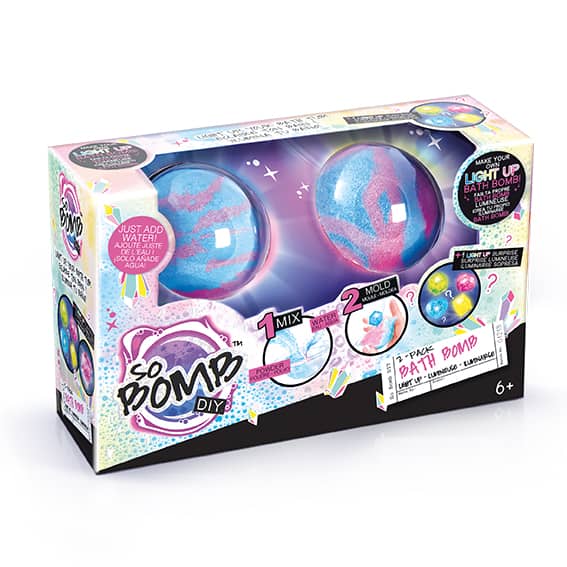 Make 2 colourful light-up bath bombs, ready to use in only 2 hours, with this fun and easy to use DIY kit! Just add water, mix and fill the moulds! Don't forget to hide your light-up surprise in the mix! Enjoy the relaxing scents and watch the light-up LED surprise change colour when the bath bomb fizzes away! Each bath bomb creates a colourful and relaxing bath time! Each kit includes simple instructions, a useful pipette, 2 cosmic colours and a special LED light! Which surprise LED shape will you get?...
read more