Diagnose, treat, and heal your cute pet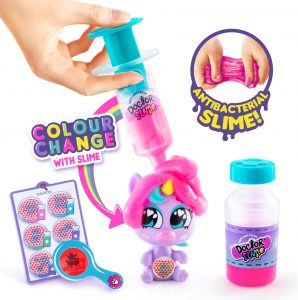 Doctor Slime is the latest addition to Canal Toys successful slime range. Like nothing you've ever seen before the Doctor Slime Pet Vet series combines the fun of cute animal role play and the joy of slime! Inside each pack is a fun, cute colour changing pet that you can heal with anti-bacterial slime!
Open up the box and free your cute little character, use the decoder diagnosis tool to hover over their tummy, face and arms and you will soon reveal their ailments. Acting as Doctor Slime their personal vet, complete their medical card with their illness details.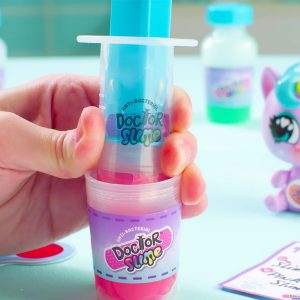 Once your diagnosis is complete it's time to treat your new friend. Open up Doctor Slime's special anti-bacterial slime and insert it into the Pet Vet syringe. Taking care of your pet, apply the slime using the syringe to treat their affected areas and let the anti-bacterial slime go to work.
Watch your pet change colour as Doctor Slime's treatment works! Then let the fun carry on as your new pet feels ready for play! There are twelve colours changing Doctor Slime Pet Vet characters to collect.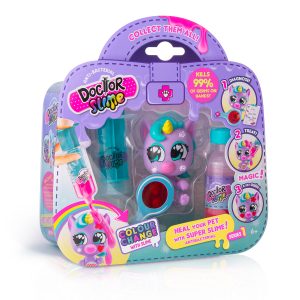 Doctor Slime Vet pet Series 1 is just RRP £9.99